.
We're crazy! There are so many amazing restaurants to choose from here in downtown Phoenix, and all of them equipped with air conditioning. That doesn't seem to matter as Laura and I ventured out yesterday to Food Truck Friday.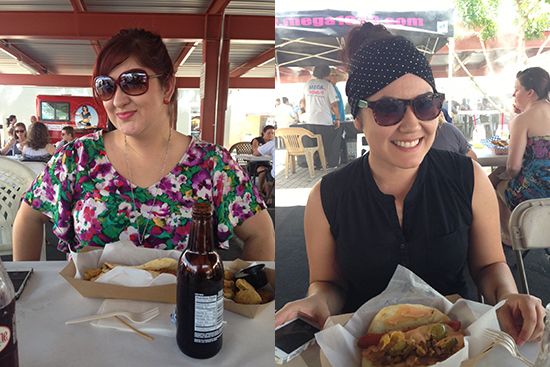 Every Friday, Phoenix's best food trucks get together at Phoenix Public Market and the hungry masses gather outside to enjoy some great grub. Food trucks have really become quite the thing here in the valley of the sun and most of the year it's beautiful out and the perfect lunch time choice, but yesterday was record breaking heat. We were troopers and stuck it out under the misters and shade.
We went for a favorite called Short Leash Dogs. These are no regular hot dogs and the owners Brad and Kat are some of the nicest people you'll ever meet. They always know my name when I walk up, which I find to be impressive every time.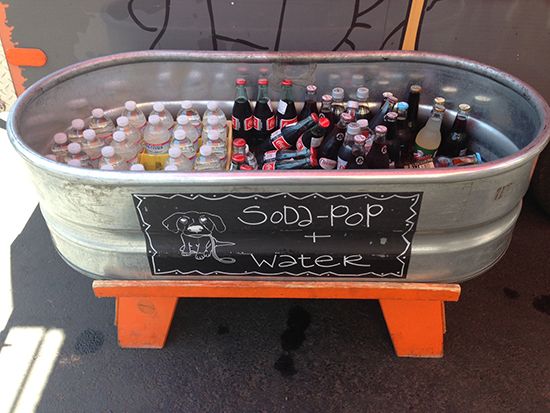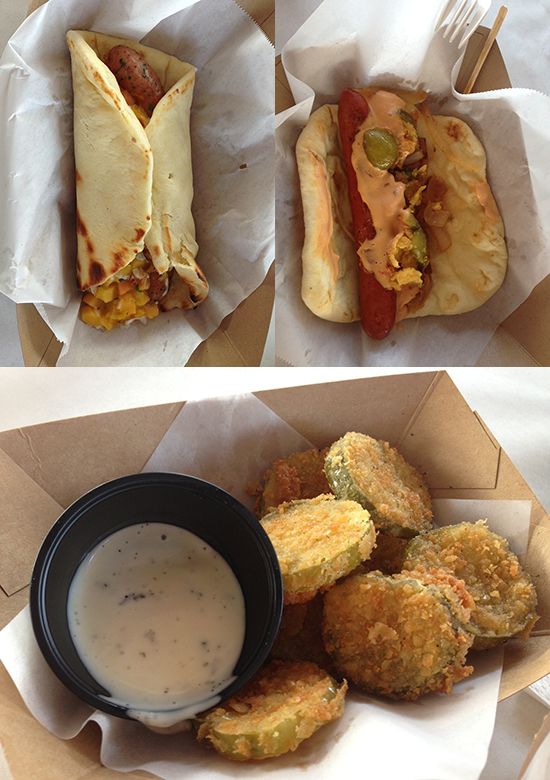 I went for the 'Aiko' with mango chutney and Laura went for the 'Lady' with chipotle cream cheese … oh, and fried pickles, always go for the fried pickles.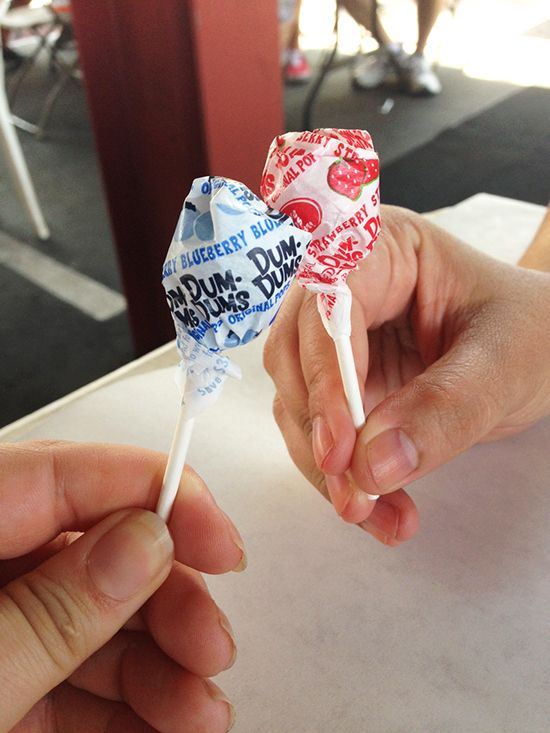 Every order comes with a Dum-Dum, which is what we felt like for braving the heat on one of the hottest days of the year. Regardless, it was a great afternoon spent with good company.