I got a little overwhelmed and behind on posting this last week and so now I feel as if I'm playing catch up. Today is one of those 'blah' kind of days where everything just seems off. I can't really pinpoint any one particular reason, but mix discouraged with complacent and I think that is where I am. I considered skipping my First Friday post entirely as it is late and my choice of images are limited as I forgot my camera at home, but decided that this month was such an important moment in our community that I would be doing myself a disservice  should I glaze over and avoid documenting.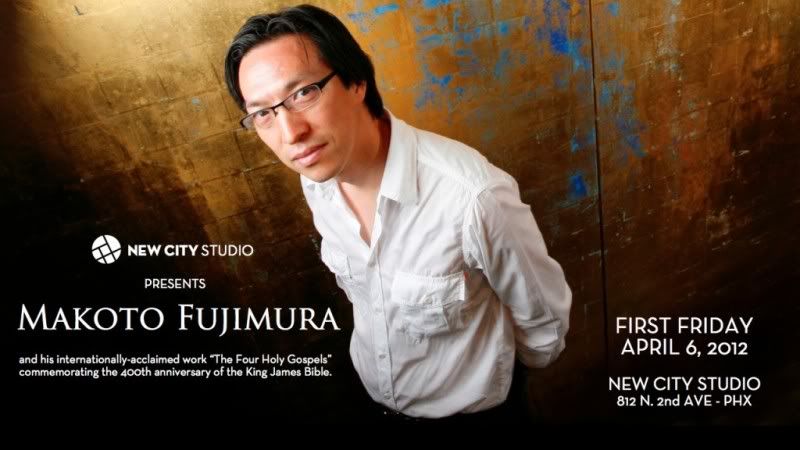 "[H]aving Mako's art, which is non-representational, next to the words of scripture invites the reader to take the words of scripture and sort of see what they see in the art and how that connects with the words that they're reading, because the words are transcendent. And the art, in a lot of ways, reflects that transcendence."
– Alissa Wilkinson
Last Friday was the monthly First Friday artwalk in downtown Phoenix and New City Studio hosted internationally acclaimed artist Makoto Fujimura. Fujimura has dedicated a large part of his recent years to the convergence of faith and world class contemporary art. His work titled The Four Holy Gospels is an exquisitely designed and produced edition of the Gospels, Matthew, Mark, Luke, and John in the English Standard Version, published in commemoration of the King James Version's 400th anniversary.

Earlier in the day I had the pleasure of listening to Fujimura's lecture at the Phoenix Art Museum, where he spoke about the inspiration behind his pieces and his process of working through such a large commission and task. I found his words to be inspiring and profound. He spoke about the marriage of art and faith as essential. I understood and identified with him on so many levels.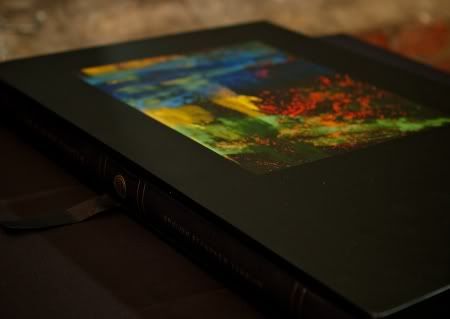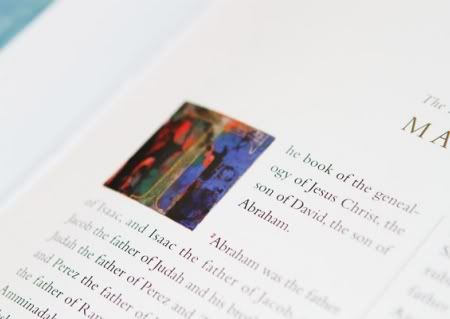 Later that evening people gathered to view the works in person at the studio. This was such a beautiful evening and there were a record breaking number of people there. Conversations were had and lives were impacted. I'm so happy I could be there to witness this moment for my church, my community and myself.

*** All pictures were found on Makoto's website***