.
I had so much fun photographing Mel in this lovely dress. She's back to share more of her great vintage collection!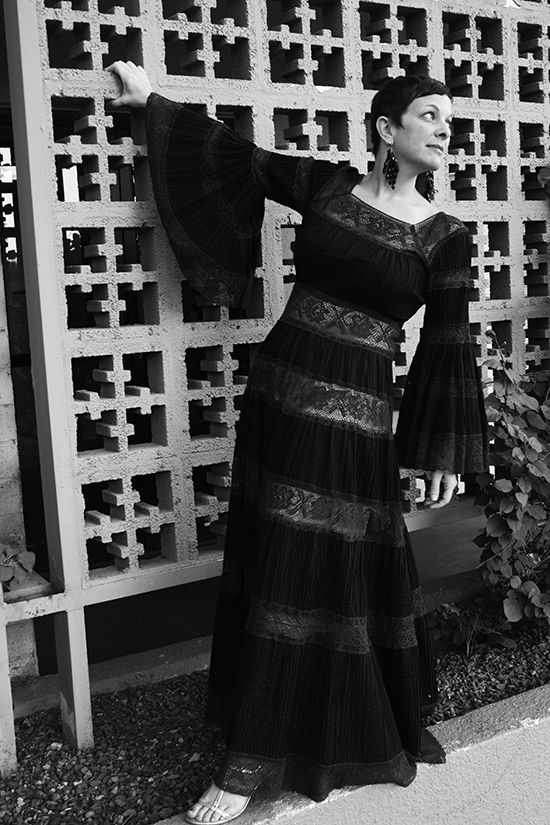 When I was a little girl we used to take family trips to Puerto Vallarta…this black lace wedding dress reminds me of those trips.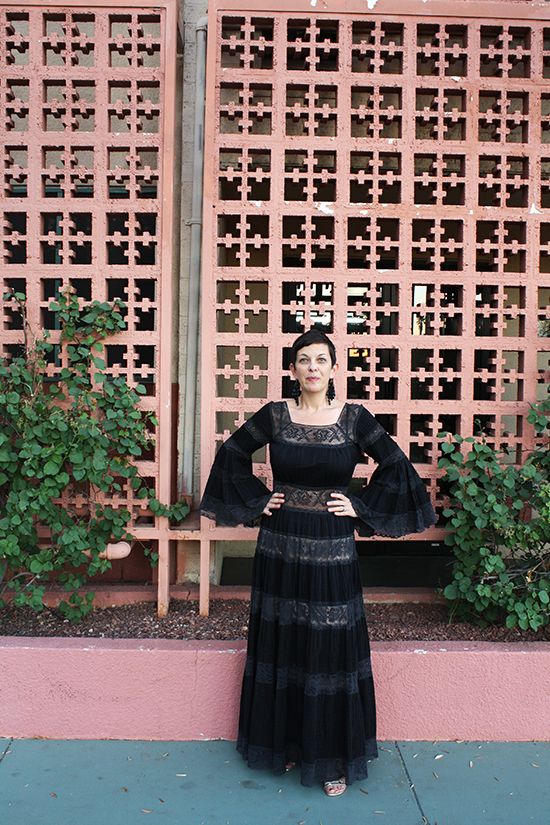 I purchased this beautiful dress from Fashion by Robert Black in Scottsdale. Robert and his business partner Doreen have impeccable taste and stock amazingly gorgeous garments.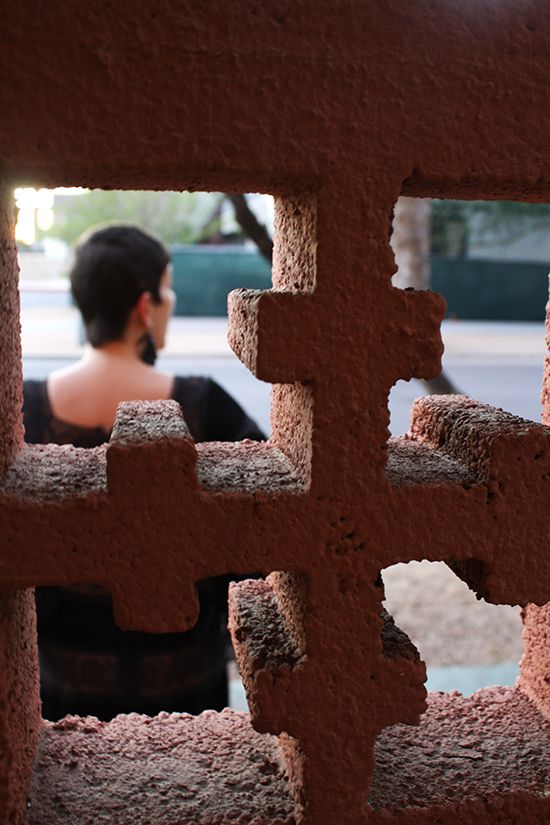 As I have stated before, my mother was quite the fashionista. Back in the day when my brother and I looked like typical kids of the 70's and my dad wore what we called "his vanilla suits" (because they were all the shade of vanilla ice cream) my mother somehow managed to shine above the rest. She had effortless style and coordination and always looked like a million bucks. This dress reminds me of something she might have worn in the evening while sipping on a Pisco Sour poolside at a resort in Mexico.
The black tear drop chandelier earrings were purchased at an antique mall in Phoenix a few years ago and oddly enough I already had the matching bracelet which had been purchased in Dallas 10 years prior to finding the earrings. This set is proof that patience and persistence pay off!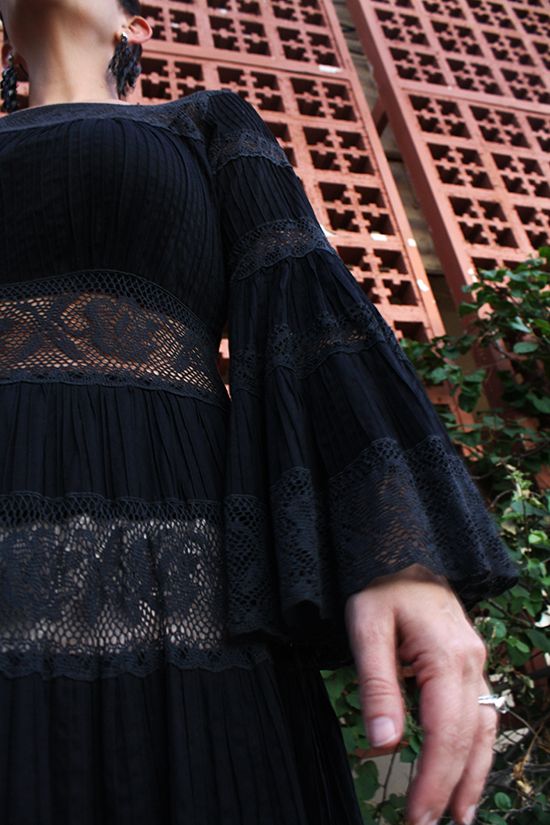 I have worn this dress several times and it's always a hit. There is one lace panel that hits in just the "right place" so I normally wear a nude colored half slip with it. This dress is cotton but is fairly heavy so it can be worn inthe fall and winter.
Photos: Sara Chambers