.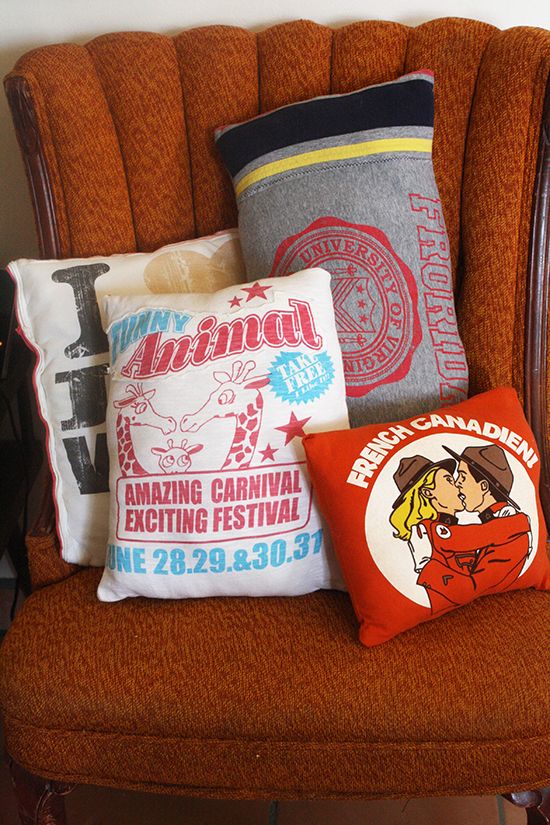 A friend of mine approached me as asked if I'd be willing to make some old t-shirts she had into pillows. Of course I agreed! When I actually got my hands on them, I realized how hilarious they were.
The shirts were actually from Japan and it was obvious by looking at them that something was off. The text in most cases didn't make any sense and the format of things was comical. One of them appeared to be a college tee from the state of Florida, however it was spelled Frorida and there was a University of Virginia crest in the center.
Aside from the fact that the seams were all sorts of weird and made it hard to match up a back and front panel evenly, I'd say the project was fairly simple. I actually enjoyed figuring out how to use the detail of each shirt to embellish the pillow. It was fun to cut up the collar, seams, and arms to create the edging. Now I want to go dig through all my t-shirts and figure out which ones could have new lives as pillows.