Happy Earth Day everyone! While I don't claim to be perfect in maintaining a 'green' lifestyle, I feel like we can all do something. One of the ways I love to contribute is by finding new uses for things that would normally be thrown away. A few months ago, I was involved in an art project that was based on that concept and out of my experiments came a new idea.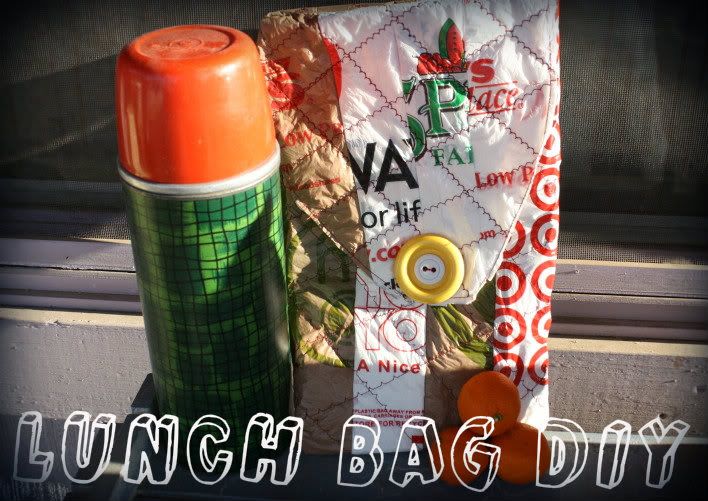 Plastic bags are always one of the things I tend to have a ton of. I try to limit how many I bring home by bringing my own bags to the grocery store or asking for paper, which is much easier to repurpose. However, I still end up with tons of plastic ones. I thought up this cute little lunch bag DIY and I thought it would be great to share with you on Earth Day.
1. Gather up several different kinds of grocery bags. Good thing for me I shop at various places. I liked to use different color bags with various patterns and text to make it interesting.
2. Lay out the bag as flat as you can, folding the sides in at the creases.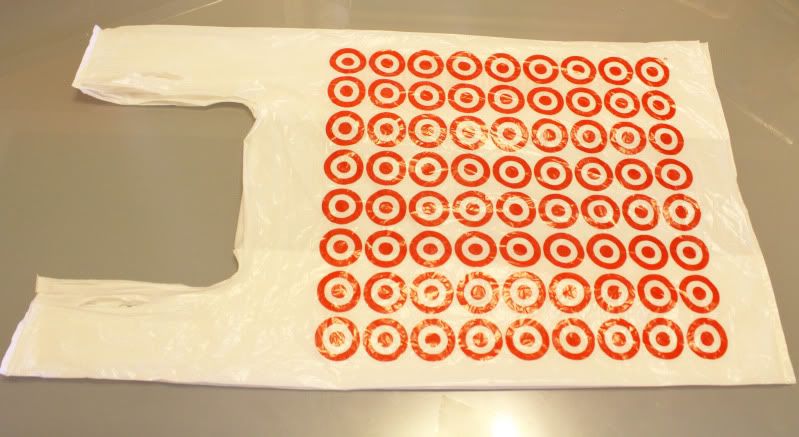 3. Fold the bag long ways into quarters. I have found that the handle is a good width indicator of how wide one quarter of the bag is.
4. Cut the handle off the top of the bag.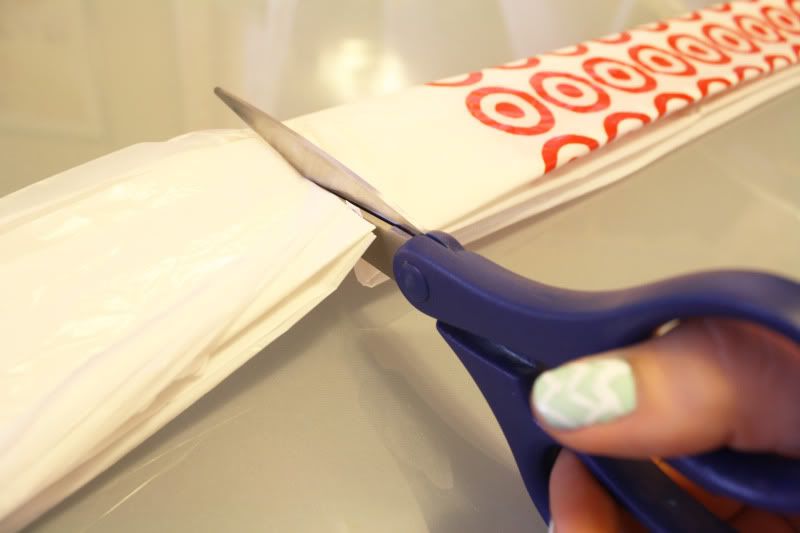 5. Repeat this until you have 12 folded bags. (Bags may vary in size, so just make sure that 8 are the same and 4 are the same. I did 8 large and 4 smaller) Not all of mine are pictured here.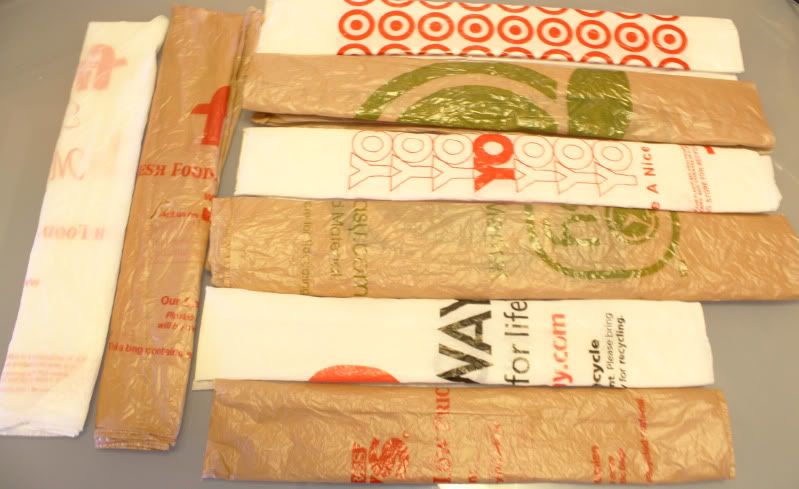 6. Begin with the large bags. Arrange them in your desired order. Take two of them and stitch them together along the long side with right sides facing each other. Repeat until all 4 are stitched together. The plastic can slide, so be careful to capture the outsides of the bag in the stitch.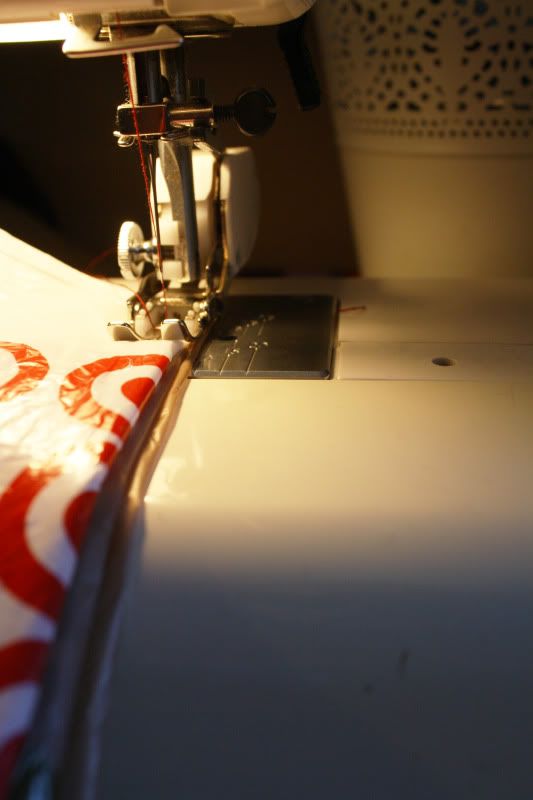 7. Once you have them stitched together, decide how large and what shape you'd like your bag to be. Mine ended up a bit long, so next time I'd adjust the shape.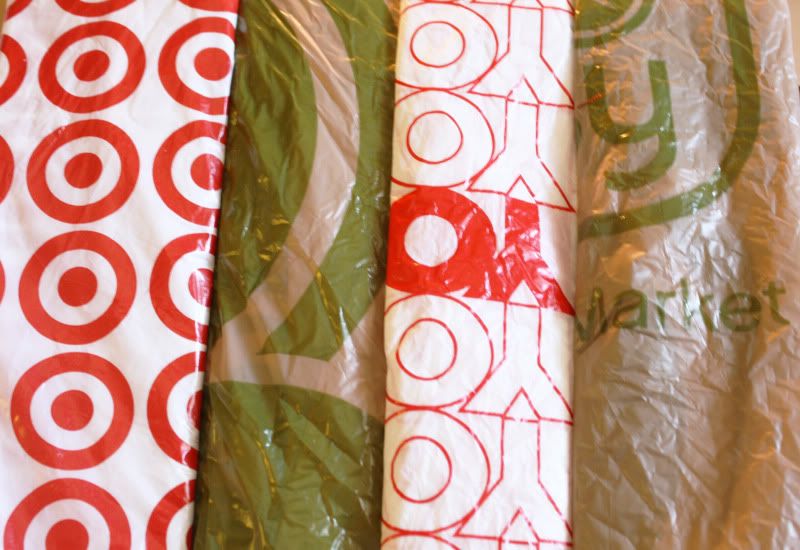 8. Begin a quilt pattern across the bags using a fancier stitch on your machine. Go one way at an angle and then go the opposite way also at an angle. Feel free to measure and mark out where your stitches will be, but I'm a slacker and just eyeballed the spacing using my sewing machine as a guide.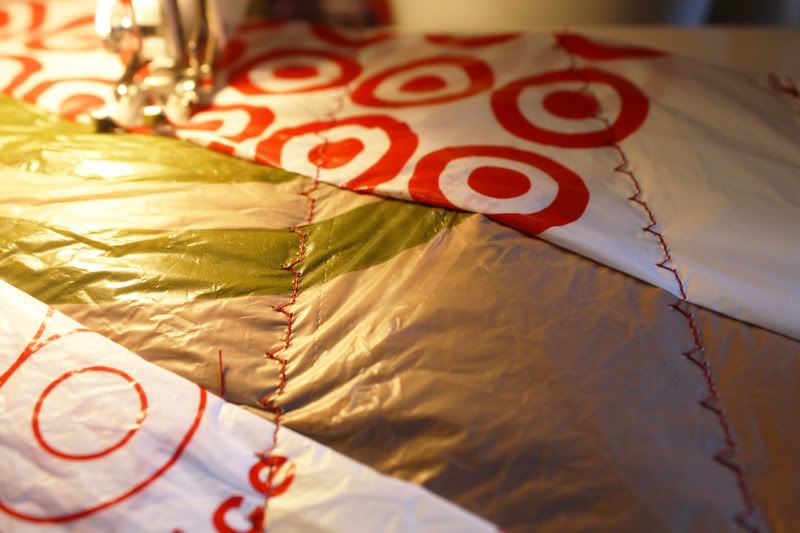 9. Repeat with the other 4 large bags until you have 2 quilted pieces.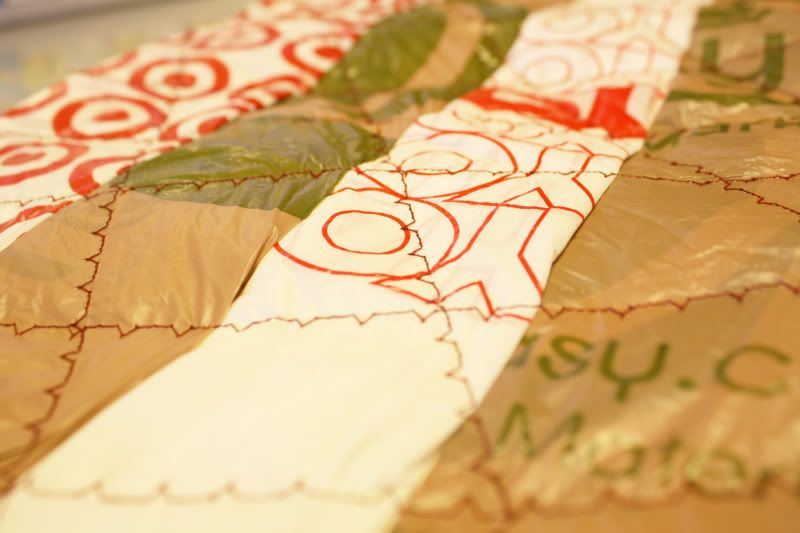 10. Stitch together the right sides of the smaller bags just as you did the large ones.
11. Cut the smaller bags into a v shape leaving about half of the piece square. See picture as I'm not sure if that makes any sense.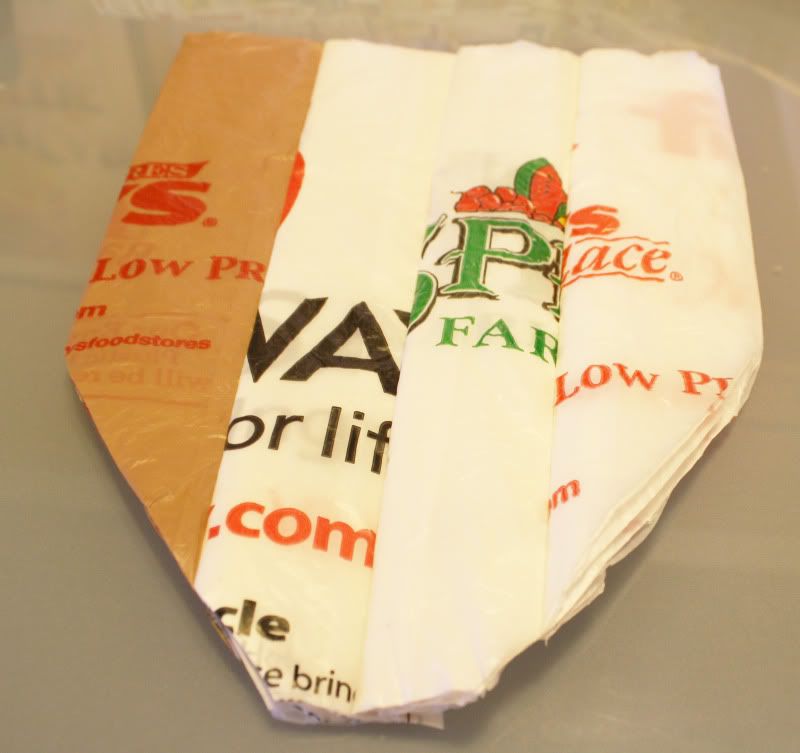 12. Repeat quilting pattern on this piece.
13. Use a straight stitch around the outside edges.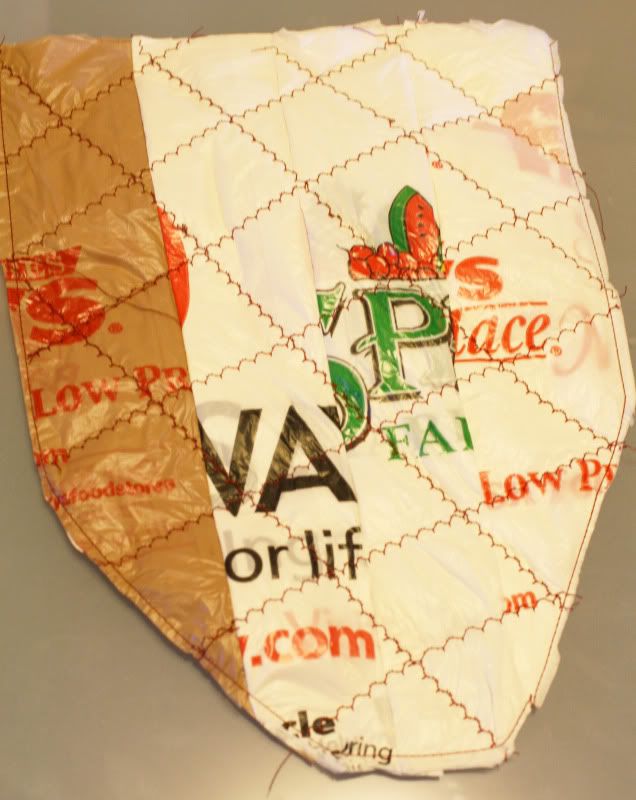 14. Stitch the triangle piece and one of the large quilted pieces together at the ends while folding the outside edges under.
15. Stitch a piece of velcro on the triangle piece and the other (front) quilted piece so that they match up when triangle pice folds over.
16. Face the front and back quilted pieces together, right sides facing, and stitch all around the sides and bottom leaving the top open.
17. Cut off the excess and turn right side out.
18. Add button or other embellishment to cover the velcro stitching and create a bit more color.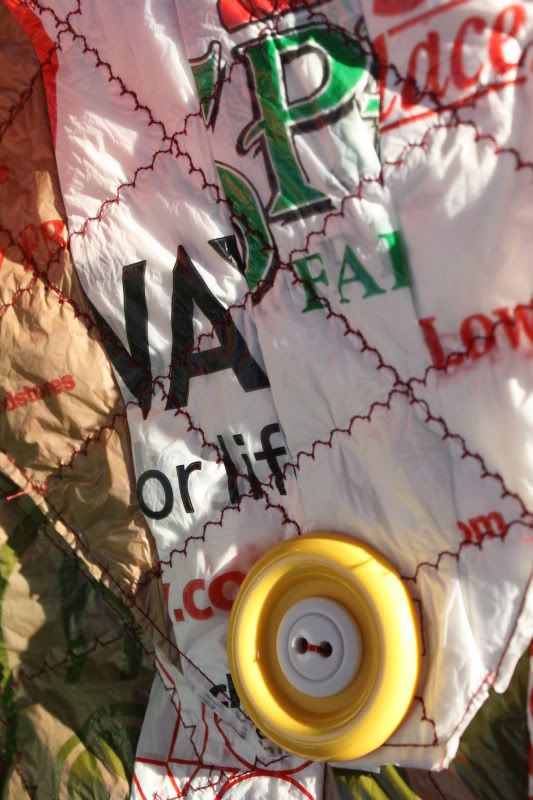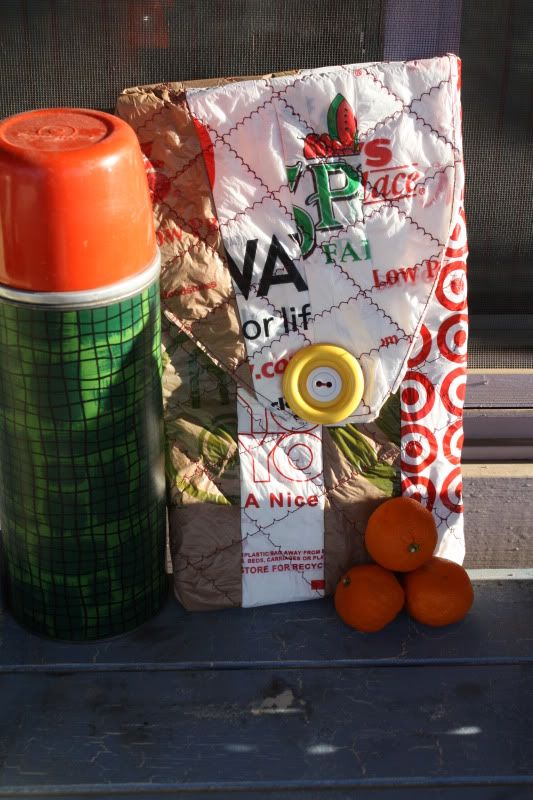 There you have it! A cute way to pack a lunch. All of the layers of plastic makes it durable and insulated! I hope you make one of these cute little bags, but be sure to send me the link if you do.